7 actors,
8 cameras,
1 night,
No script.
No second takes.
Loudmouth Soup
A Real-time Hollywood Dinner Party
Loudmouth Soup was shot entirely in one night on May 25th, 2004. It was completely improvised, there was no script, no second takes, and eight cameras ran for eight hours straight.
Starring Nancy Bell, Kevin Chamberlin, Melanie Chapman, Joe Mellis, Kit Pongetti, Michael James Reed, and James Tupper, LOUDMOUTH SOUP is the story of Jason and Catherine Grant, a New York couple who moves to Hollywood after selling their first feature film at Sundance. They decide to have a dinner party. During the night, the Grants and their guests settle into a weird, tense, and complicated situation. Then a surprise guest knocks, and the party changes course completely. LOUDMOUTH SOUP is a spontaneous, freewheeling, fast-paced, outrageously funny and dark take on the Left Coast.
James Tupper
Kevin Chamberlin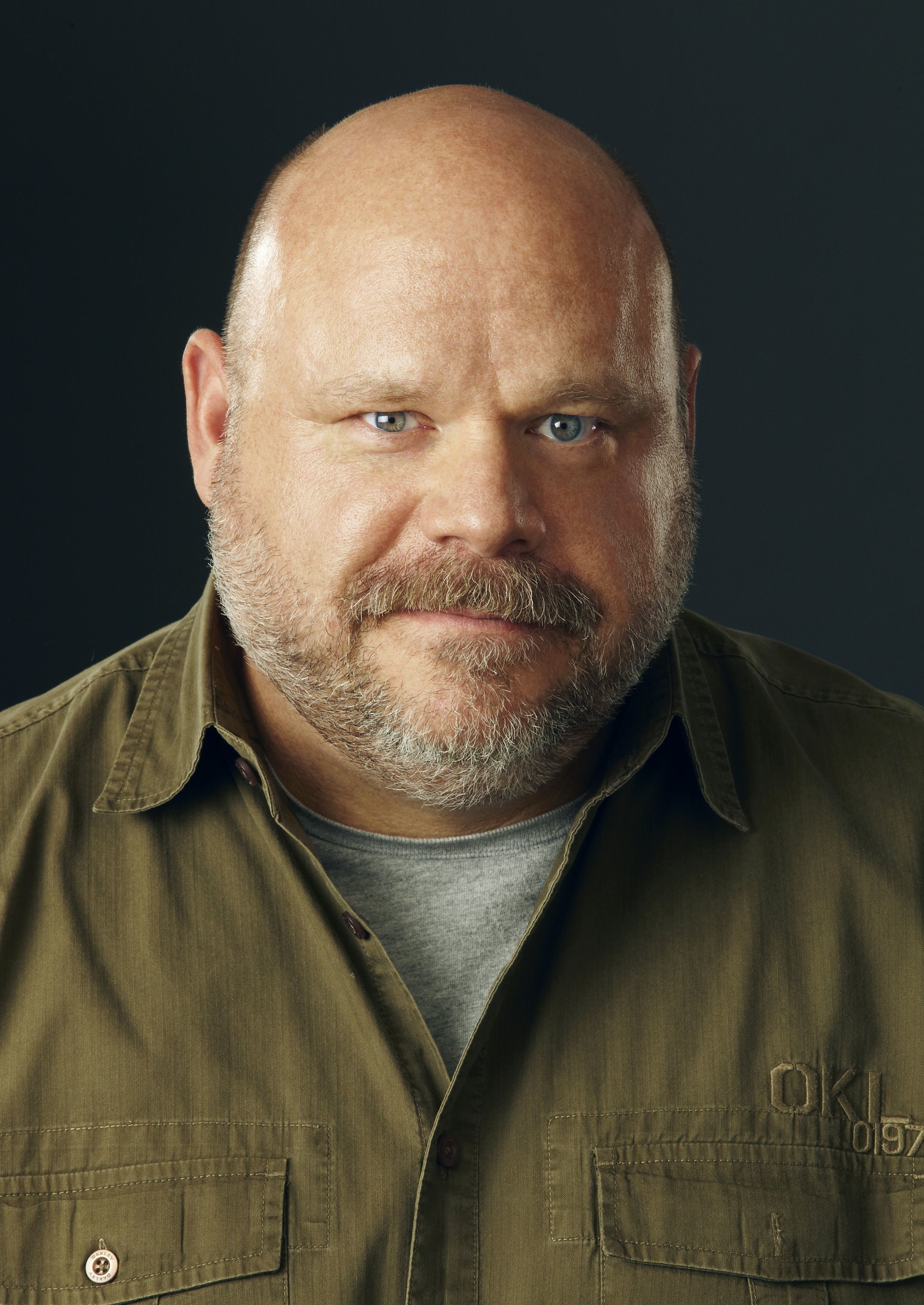 Joe Mellis
Michael James Reed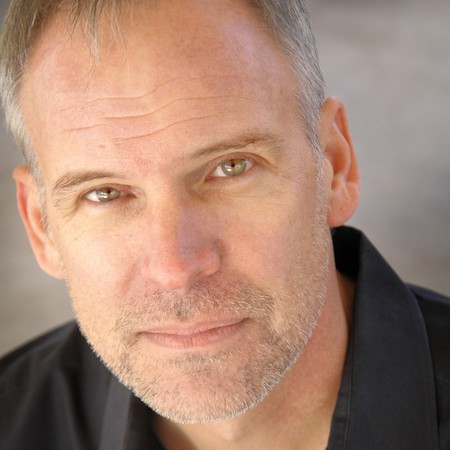 Melanie Chapman
Nancy Bell
Kit Pongetti
"Excellent performances are the reason to watch this film."
— New York Magazine
"The film's performances are uniformly strong and remarkably coherent."
- TV GUIDE
"Sly barbs are as plentiful as martini olives."
- New York Times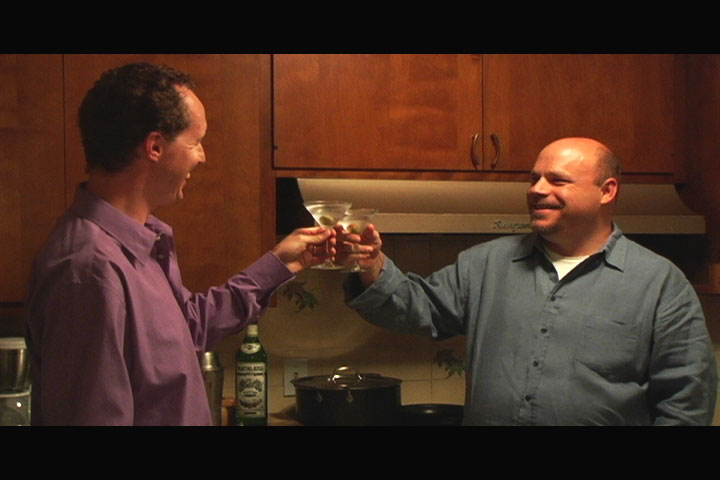 HOW LOUDMOUTH SOUP WAS MADE
The night of the shoot:
LOUDMOUTH SOUP was shot from 4pm to 2am, and the film is entirely improvised. Actor's chose dialogue based on their character backstories and objectives. Each of the seven actors had six objectives (one objective for each of the other characters) that they needed to achieve over the course of each of the three phases of the night. This kept the actors continuously pushing forward with an important, personal reason to engage one another. Objectives for each of the characters were posted in a back room of the house to help remind the actors what their objective was and which tactical device to use against the other characters.
Actors were given a specific time to show up at the party. When they arrived, they were miked by the sole crew member on the set aside from the camera operators, Watstein and Lyne. Watstein only frequently stepped into during a scene to make an adjustment. Knowing he couldn't be everywhere at once, he would duck around the house, trying to stay out of the view of cameras and visit a scene to assure himself that the actors were on track.
The shoot was controlled madness; actors bumped into cameras, cameras bumped into cameras, food was cooked and burned, real vodka martinis were consumed and glasses were broken, but the focus never swayed and the result was a film that was somehow realized.
Watstein cut the film in a few days and after an intimate screening with the actors, minor changes were made and the film was finished.
Background and preparation:
Without access to funding, Watstein and Lyne decided to produce and fund the film themselves and cast new friends who were talented actors. But how could a feature film be made without any money? It was around this time that Panasonic's new DVX100A became all the buzz. It shoots 24 frames per second and looks like film. Watstein thought, "What if we shot the film in one night, all improvised, and a camera following each actor? Like a real-time event?"
Watstein knew that since all of the actors were trained and performed regularly in theater (used to staying in character all night), they would be capable of handling a real-time event. Watstein first called three-time Tony-nominated actor, Kevin Chamberlin, to see if he would be interested. He was, and that got the ball rolling. In order to create a story, Watstein asked the actors which Hollywood character/type they would like to play; the type they were most intrigued by, and from there, characters were built.
Although all of the actors that performed in Loudmouth Soup were friends of Watstein and Lyne's and lived in the Silverlake area of Los Angeles, only a few of them actually knew one another. Based on the actors' real-life relationships, Watstein built their characters' stories. For instance, actors Nancy Bell and Michael James Reed (Blake Barker and Sam Ransom) were married. Kevin Chamberlin (Charlie Baker) was good friends with Michael and Nancy. Kevin had never met James Tupper (Keith) in real life, and so on.
Extensive rehearsals took place the week before the shoot, focused on character history and past events that would be relevant during the night of the shoot. Watstein purposely kept actors from meeting and communicating, hoping to keep relationships fresh and encouraging the actors to listen to one another during the shoot.
Loudmouth Soup was shot in the hills of Silverlake, Los Angeles. Sections of the home, where filming would take place, were pre-lit (and lit evenly to avoid exposure issues) to take the production from late-afternoon to night. Panasonic DVX 100 Digital Cameras were assigned to each of the seven actors, and one camera was used as a floater to help acquire coverage for scenes. The only time the cameras would be turned off was to switch out tapes and batteries. Cameras were set to the same focal length; as long as the operators were all equal distance from their subjects, the shot sizes would match. Focal lengths changed from each phase of the night (cocktail hour/dinner/post-dinner) closing in on the characters as they true intentions were revealed.
Adam Watstein produced, directed, and edited Loudmouth Soup, and he co-wrote the improvised story with the cast. Currently, Adam works as a producer, writer, director, cameraman, and editor. He often edits at AMC Networks for their popular shows: The Walking Dead, Better Call Saul, Fear the Walking Dead, and Preacher.
A degree from New York University's Tisch School of the Arts set the course for Adam Watstein to pursue a life dedicated to all aspects of filmmaking and photography.
Gordon Byun
Petra Frenkel